Wanna know "Is Your Gut Good"?
Take the Quiz!
Getting Healthy Shouldn't Be a Mystery
It's no secret …
80% of us have leaky guts
BAD GUTS:
cause disease
cause lousy digestion
cause mood, skin, fatigue problems
make pandemics worse
can't be helped with pills
You deserve to be healthy!
Let's Talk HEALTH
Take Control of Your Health Once and for All
STOP GOOGLING
for diagnoses that don't work and find answers that do
SAVE TIME & MONEY
ditch costly health hype and promises and get easy, affordable life (& gut) healing advice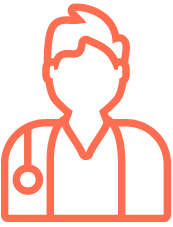 AVOID "I DON'T KNOW"
from those clueless about gut science and fix yours forever!
Take the quiz and get the result
How can you experience greater well-being and freedom from pandemic-like health threats?
The internet is flooded with health hype. Hype that promises, "Just take this pill (do this program, buy this book) and you'll lose (belly fat, 25 pounds in a week, wrinkles… fill in the blank)"
Or other hypes like "Just take that supplement and boost your immunity, have more energy, heal your gut … yadda… yadda … yadda …"
I'll bet your cupboard is filled with many, many dollars of those supplements (books, programs) right now that you tried and that didn't work. And you just didn't have the heart to throw them out after you've spent all that money.
After all that … and hundreds or even thousands of dollars spent on these cure-alls … it may be that you're still sick. With digestive problems, brain fog, depression, skin issues, sluggish thyroid … fill in the blank!
But I know you … You're GUTSY …you've free-climbed El Capitan, forded a raging river, and acro-paraglided off Annecy.
WEEELLL … maybe you haven't done those things … but you DID take responsibility for your own health, which is HUGE! How do I know???
I know because … if you're reading this right now … you may have sought out answers to health problems doctors think are unsolvable. Searching for answers to what ails you. Or reaching out for solutions for scary threats to your health like the current pandemic.
Here at Heal Your Health Now! we help you find them. Let's solve those unsolvable health puzzles together.
And … once they're solved … and all the pieces are in place … we give you specific tools unique to your body, experience, and condition to heal yourself. Because you deserve to be healthy!
Don't settle for health hype and information overload that makes you wander in the cyber wilderness without a solution in sight. Because a quick solution isn't fixing the problem.
It may even be making it worse. Let's Talk HEALTH and help you climb the hill to health, happiness, and well-being. Book an appointment today!
Our Let's Talk HEALTH Session...
IS
Low cost
Laser-focused
30 minutes
In your home or on the phone
GIVES YOU
A 30-year health expert
The root cause of your problem
3 ASAP action steps
A plan where to go next
(does not include testing, in depth or ongoing treatment, supplements, or diagnoses and is for educational purposes only)
People are Saying about Dietitian Jill …
JILL IS MY CONSTANT CHEERLEADER AND SINGLE-HANDED SUPPORT GROUP
I just couldn't seem to shake the fog that constantly surrounded me. Within about six weeks after doing the FOODStrong™ for food sensitivities program, my post-nasal drip dried up immeasurably, the tired feeling that dogged me was lifted, my frequent migraines lessened, and my weight, which I've fought my entire life, stabilized. I now have focus, concentration, and, best of all, more energy. It's amazing how seemingly small changes in the way I eat have made such a large impact on my life.
I HAVE LOST 40 POUNDS AND HAVE BEEN ABLE TO KEEP IT OFF!
I was overweight, constantly bloated, lethargic, depressed, and unable to lose weight no matter what I did. Within two weeks of doing FOODStrong™ for food sensitivities, my energy improved 100%, I began to lose weight, and the bloated look went away almost immediately. Jill help me understand the effects of food on my body and how to change my negative behaviors associated with food. I also used the diet as a jumping off point for living the healthy and active lifestyle I lead today.
IT HAS BEEN TRULY LIFE-CHANGING FOR ME
Since childhood, I have suffered from a variety of ailments, and it seemed with each passing year they became worse. I experienced bad side effects from medications, including anaphylaxis and liver damage. What a mess, right? Doing FOODStrong™ for food sensitivities was one of the best decisions I have ever made. Jill is amazing! She listened to my concerns and her nutrition guidance was the only thing that improved my health!
WITHIN FOUR WEEKS, MY SKIN WAS 75% BETTER!
Before I called Jill, I had been suffering from hives on my chest and face for years. After working with an allergist, the hives were only getting worse. I was starting to feel frantic! All my lab tests came back negative, so I decided to do Jill's FOODStrong™ for food sensitivities. I followed the food plan very strictly as I was desperate for results. Jill also had me do a heavy metal chelation and begin anti-inflammatory supplements. Within six months , the hives disappeared completely. I'm now wearing jewelry without allergic reactions. Jill's tremendous amount of knowledge and resources have solved some very difficult problems for me.
DON'T WONDER! You deserve to be healthy ...